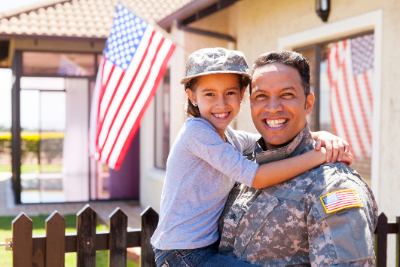 Navigate the Seattle Area VA Home buying process with an expert
Are you dreaming about owning your own home? Are you a veteran or service member looking to take advantage of your VA entitlements to purchase a home in the Seattle area? If so, look no further than Gordy Marks Real Estate team!
At the Gordy Marks Real Estate team, we recognize your service and thank you. Now it's our turn to help and serve you! Our knowledgeable team has years of extensive experience working with Veterans Affairs (VA) loans and can help guide you through the process from start to finish.
You may be concerned about the potential limitations on the type of property you can buy with this loan. Or how to navigate the complexities of the loan paperwork. What if there are issues that come up in the appraisal process? (Did you know that VA appraisals are different from a conventional loan appraisal?)
We know every client has unique needs when it comes to buying a home with a VA loan. We take the time to get to know you so that we can match you with the best lender and loan product available for your situation, while helping you find the perfect house within your budget. Already have a lender? No problem! We are excited to collaborate with them to help you get into your new home.
We are proud of our excellent customer service record and commitment to providing veterans with the best negotiation strategies possible when it comes to purchasing a home with a VA loan in Seattle area markets. Our staff is knowledgeable about all aspects of real estate transactions and VA loans, so you won't have any trouble understanding the details or feeling confident about your purchase decision.
Are you ready to strategize about your purchase?
Book an appointment here or click here to send us a message.