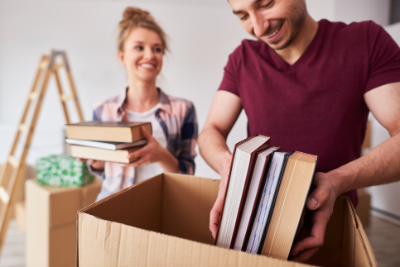 Ready to relocate? We make saying goodbye to your Seattle Area home Hassle-free.
Have you gotten a new job out of state? Was it the rain? The impending Cascadia subduction zone earthquake? Wanting to move to an area that more aligns with your values? Hitting the Florida beaches for retirement? Whatever the situation, it's a major life change and we understand there are any number of reasons you're moving out of the area. With over 35 years of experience helping people relocate we have the knowledge and expertise to make your home selling process as smooth and stress-free as possible.
Selling a home can be a daunting task, especially when you're moving out of state. You might be worried about repairs that need to be done to your home. Concerned how you will balance the purchase in a new area and the listing of your home here after you have left?
When you work with us, you can rest assured that you're in good hands. We've been in the business through some of the hottest and coldest real estate markets. We have a proven track record of success with preparing and selling our clients' homes so they can make a smooth transition to their next chapter of life. Our team is dedicated to making sure your experience is as stress-free as possible by providing personalized service tailored specifically to your needs. We will work with you every step of the way from pricing & marketing all the way through closing day so that you can get top dollar for your property without any hassle or worry! (You don't even have to be here!) Not only that, but with our longevity in the industry we can basically guarantee you we have a partner agent where we can work together to make this transition smooth.
If you're ready to start your journey towards listing and getting out of the Seattle rain book a time with us here, or send us a message.