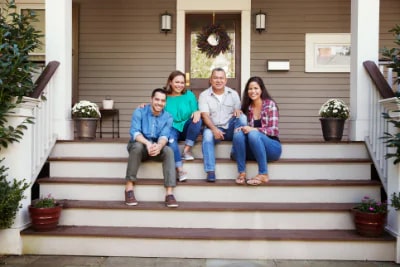 Are you looking to downsize in the Greater Seattle Area? Maybe you're moving into a new stage of life, the kids are moving out, or the amount of space is getting harder to maintain. Or maybe you're just looking to save on costs! Whatever the case may be, we understand that downsizing can be a stressful adjustment. At Gordy Marks Real Estate, we understand the unique needs of those looking to downsize, and can use our knowledge to make the process as smooth and stress-free as possible.
You may be nervous about the competitive market. Smaller houses are less expensive, which often bring in more interested buyers. How will your offer survive a bidding war? Or maybe you're worried about logistics – how will you fit all your family members and belongings into a much smaller space?
Don't worry! Gordy Marks Real Estate has helped many people trade their larger space for a smaller one. We've worked through some of the most competitive markets, and know how to put our over 30 years of experience to work for you. We'll coach you through writing a compelling offer, and we'll put our negotiating expertise to work to get your offer accepted. As for the logistics, we can help with packing, haulaway, donation pickup, moving, and storage service recommendations (and we can evel help with scheduling)! No matter how much you currently have, we'll work hard to help you fit comfortably into a smaller home.
Downsizing comes with its own unique set of challenges, and our team at Gordy Marks Real Estate is experienced in tackling every single one. We tailor our approach to your needs, and provide you with a high level of service throughout the process. You'll stay informed and cared for every step of the way.
Are you ready to talk about downsizing next steps?
Book an appointment here or click here to send us a message.