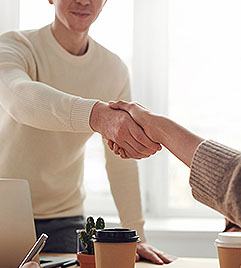 Get more money when selling your first PNW home
Are you feeling ready to let go of your first home in the Seattle Area? If you've never sold a home before this can be an intimidating process, but don't worry: The Gordy Marks Real Estate team is here to help. With over 35 years of experience helping people list and sell their properties, we have the knowledge and expertise to make your home selling process as smooth and stress-free as possible.
You've bought a home before, but you've never seen the process from the other side. You might be wondering how to get your home into a polished, ready-to-show condition – that seems expensive! And how long is that going to take?? You also might be concerned about choosing the right listing price. How do you get your money's worth while still attracting interested buyers?
When you choose Gordy Marks Real Estate to help you sell your first home, you can rest easy knowing you've got the experts on your side. We know which improvement projects to focus on before listing to make your home really shine (and we'll even help with the process)! We'll use our extensive experience in the Seattle market to create a personalized marketing strategy for you and your home, including choosing a purchase price that both fits your goals, and makes sense for your neighborhood.
We understand that selling a home can be daunting – especially for first-time sellers – but when you work with us you'll be an expert in no time! Our team is dedicated to making sure your experience is as stress-free as possible by providing personalized service tailored specifically to your needs. We will walk you through every step: from pricing & marketing, all the way through closing day so that you can get top dollar for your property without any hassle or worry!
Are you ready to talk about the perfect listing plan for you and your home?
Book an appointment here or click here to send us a message.