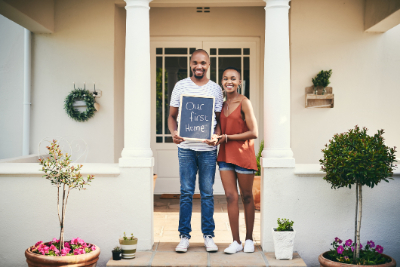 Open the door to homeownership with Gordy Marks Real Estate
Are you (almost) ready to buy your first home in the Seattle area? The Gordy Marks Real Estate team is here to help. With over 35 years of experience helping clients buy for the first time, we have the knowledge and expertise to make your home buying process as smooth and stress-free as possible.
We are sure you have heard horror stories from people you know about their first time home buying experience. Their agent showed them the house, but never talked about things to look out for, and was always trying to convince them to make an offer on every house. They had no idea how the process worked, or how to win negotiations and get the best house while staying in budget. Maybe many of them felt like they had to sacrifice a ton of "must haves" to end up with a house that they still feel like they overpaid for!
At Gordy Marks Real Estate, we understand that buying a home can be an intimidating experience – especially for first-time buyers. That's why our team is dedicated to making sure your experience is as stress-free as possible by providing personalized service tailored specifically to your needs. When it comes to showings, we talk our buyers out of more homes than we suggest they move forward with. Our goal is to be your real estate agent for life. If you buy a home that ends up being really difficult for you to sell later, you'll ask us: "Why did you let me buy this house?"
We have a great track record over the last 35 years, with 1900 homes sold! Since most of our clients are repeat clients and send us their friends and family.
A smooth homebuying experience starts now
If you're ready to start your journey towards homeownership as a first-time buyer in the Seattle area, contact us today! Our experienced team will be happy to answer any questions you may have about buying a home, the mortgage options, and help guide you through every step of the process so that you can find your first home without any hassle or worry!
Let's set up a buyer education session. Book a meeting here or send us a message here.